Viktoria Kniely
Our restaurant manager Viktoria not only knows everything about what ends up in your glass and on your plate, but above all she is the good soul of Tante Fichte. Having grown up on a farm with gastronomy and viticulture in Styria, hospitality is simply in her blood. And she radiates, our Vicky. That makes all the difference and gives every guest a very special feeling of welcome. Her award as hostess of the year 2016 is proof that we are not the only ones who have succumbed to her charm. In her spare time, by the way, Vicky is out and about in the surrounding countryside whenever possible, picking herbs and spices. And so she brings us spruce shoots, wild herbs, mushrooms and other seasonal treasures almost weekly, which Dominik then ferments, pickles or processes directly.
Awards for Viktoria: Top 50 best Sommeliers; Rolling Pin
Berlins host of the year 2016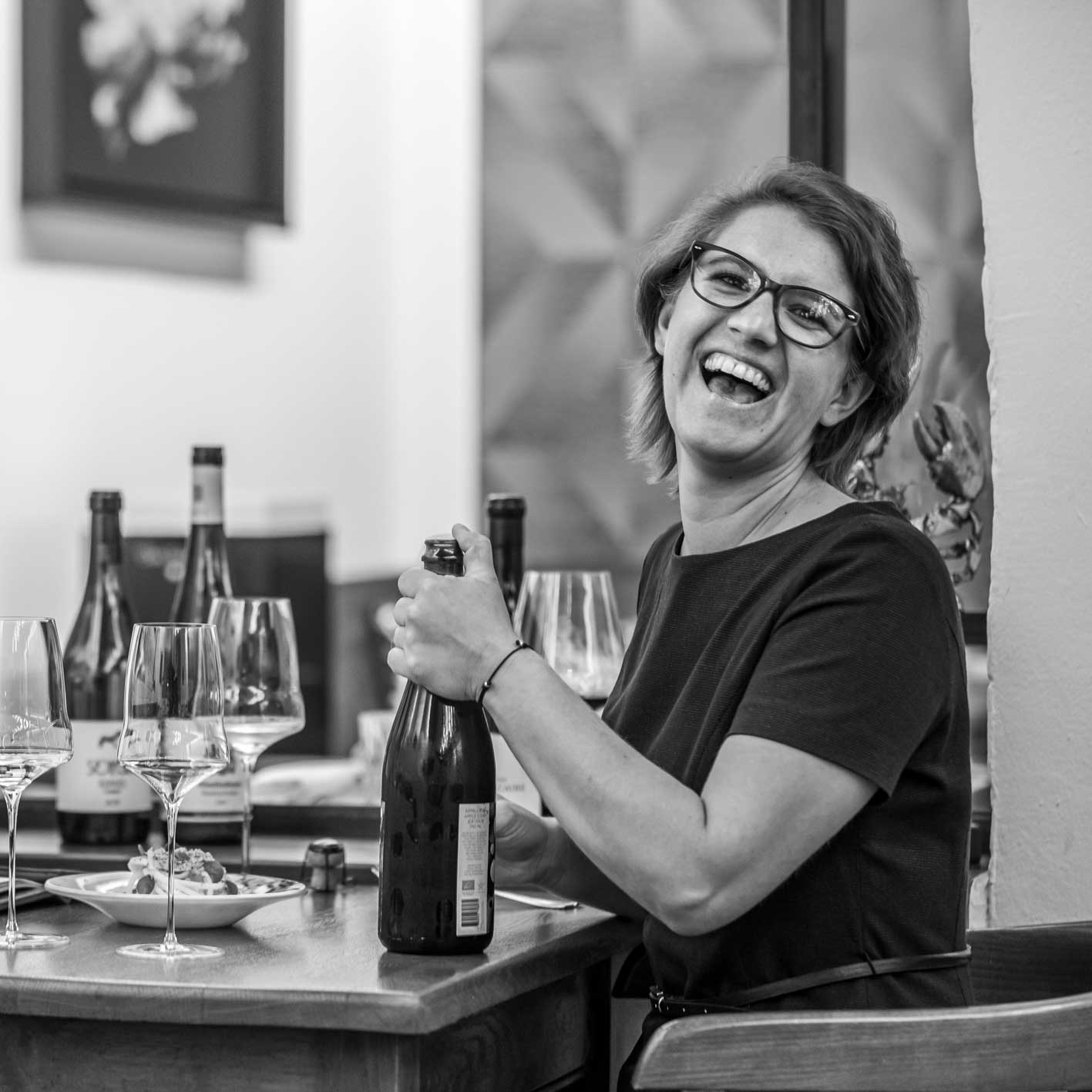 Dominik Matokanovic
Born in Westphalia, Dominik Matokanovic has already had an impressive career at the age of 32. Dominik completed his training at the Bayerischer Hof in Munich. From there, he joined Bobby Breuer at BMW World, where he "started all over again." That's because Breuer recognized the young up-and-coming chef's talent, but also saw weaknesses that they put behind them during their years together. Dominik then put his newfound experience to use at Munich's Le Deux restaurant with Johann Rappenglück and Fabrice Kieffer. From Munich, he then moved to Berlin in 2016 – a heartfelt decision, as the capital had long been his first adopted home. Once there, he signed on with Christian Lohse at Fischers Fritz and finally with Sauli Kemppainen at SAVU. Since March 2021, Dominik has been our first man at the stove as head chef. In the kitchen, Dominik is supported by Patrick Witzel and Lucy Hambling.
"With my dishes, I want to convey a feeling of home – and for me, besides Berlin, that is clearly Croatia, because my family comes from Slavonia."
Dominik Matokanovic, Head Chef
Michael Köhle
Owner Michael Köhle opened the eatery in March 2021. The 37-year-old Upper Swabian grew up on Lake Constance, where his family runs a hotel and restaurant in the second generation. As the oldest of three children, spending time in the kitchen, at the counter or in the guest room was part of Köhle's everyday life from birth. The hotel was his home – the passion for his profession was practically laid in his cradle. After hotel management school and training as a restaurant specialist, he went to the Speisemeisterei in Stuttgart, where he met Sommèliere Magdalena Brandstätter and became more intensively involved with the subject of wine. From there, he moved to the Hotel Bareiss, where sommelier Jürgen Fendt also took him under his wing and Köhle climbed the career ladder bit by bit. At The Ritz-Carlton, Berlin, he was thus responsible for the first time as head sommelier for the wine lists of all the hotel's restaurants and bars. At Berlin's Hugos restaurant, where he spent a total of five years, he also served as sommelier and assistant restaurant manager. In 2014, he then took the leap into self-employment and founded the Herz & Niere restaurant in Kreuzberg's Fichtestraße together with a business partner. After the restaurant closed at the end of 2020, Köhle opened the Tante Fichte eatery at the same location in March 2021. There, in addition to his duties as owner, he is particularly concerned with the topic of wine and is also active as a host. With Tante Fichte, he is realizing his idea of first-class gastronomy that relies on a lot of personality and does not require any grand gestures. It should be relaxed and informal, but never half-hearted and always with a wink.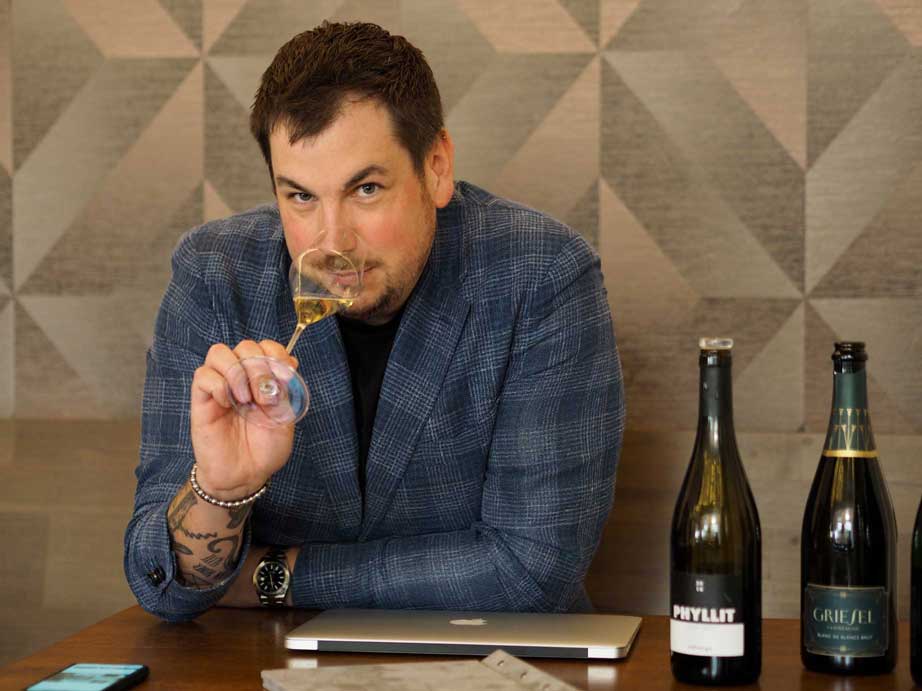 The Restaurant
The traffic-calmed Kreuzberg Fichtestraße is known to many Berliners and visitors thanks to the city's oldest gasometer, which is located directly opposite our restaurant. And it's at home in the basement of a typical old Berlin building. But don't worry, it's not dark here. The white-painted brick walls, magnificent round arches and wallpaper by Graham Brown make sure of that. Thanks to our comfortable chairs, custom-made solid oak tables, tableware from Hering Berlin and other smaller manufacturers such as Mitera Gi, and glasses from Zalto and Josephinenhütte, it's easy to sit here for a long time without being distracted by too much design and other bells and whistles. Only artworks by Nelson Jamal and Michail Fanghaenel, in combination with the design chandeliers by Massifcentral, set skilful accents.
Our wine bar seats up to six guests. Ideal for enjoying a good glass of wine and a snack in the early evening or late at night. In the Private Dining Room, a maximum of 12 guests can sit together and enjoy a glass of wine and a snack at the massive wooden table.