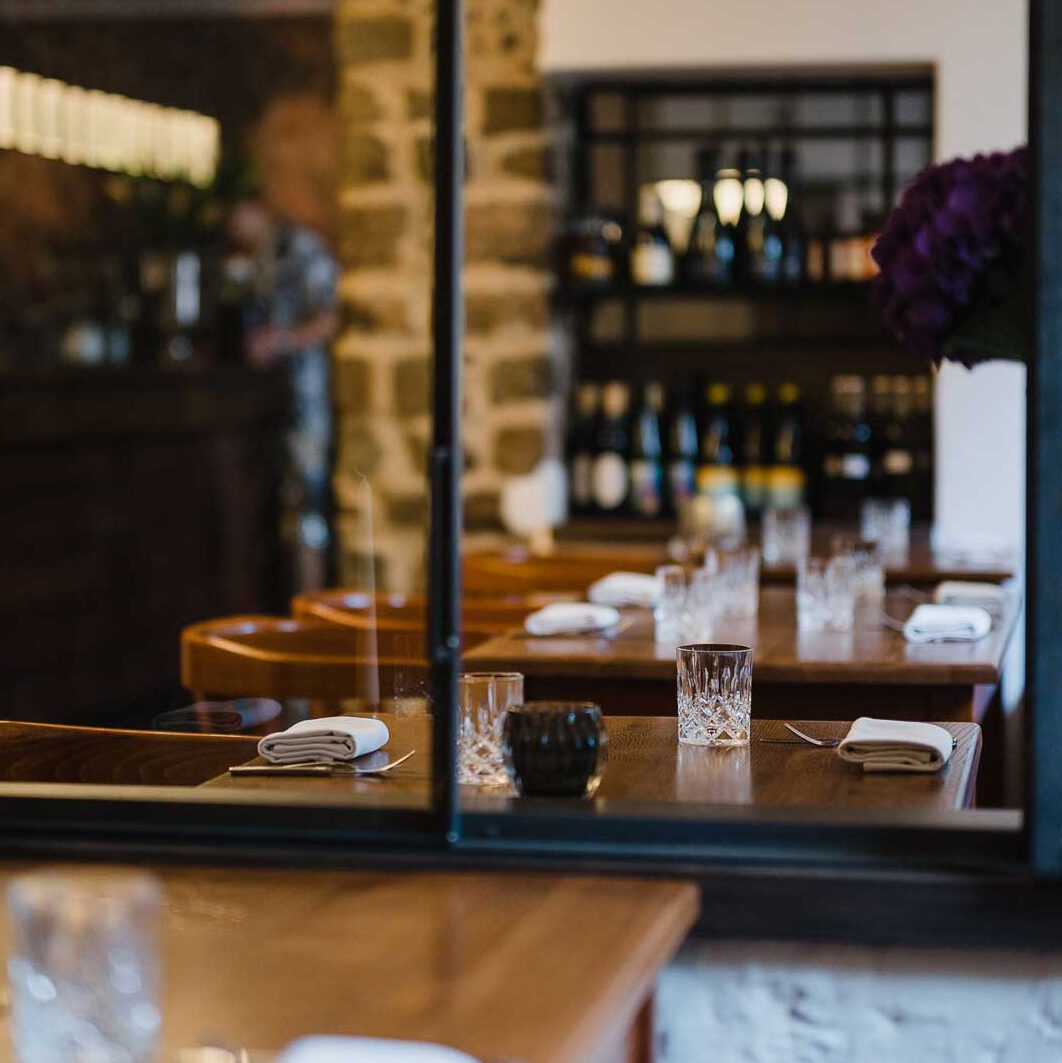 Private parties and events
We like to celebrate and hopefully you do too. For small groups of up to 12 guests at one table and up to 16 guests at 2 tables, our separate wine room offers a very special atmosphere. If you need more space, we can serve up to 40 people in the restaurant or on our terrace. Use of all rooms is possible up to 52 guests.
You prefer to stand than to sit? No problem either. We stand most of the day anyway. At your standing reception we take care of the physical well-being of up to 60 guests, with drinks and flying food.
No matter what there is to celebrate, we are there for you. We look forward to planning an individual event with you.
Write an email and get in touch with us, to plan your event.
Ideas for group Dinners
Autumn at Tante Fichte
homebaked bread and butter
Eggplant / roasted Ajvar / Cumin
Brancin*seabss / green Cabbage / Mustard / Truffles from Istria
Broth of Mushrooms
farmers Chicken / Potato / Jus
Variation of Pear/ Zabaione
5 course Menu 95 € 4 course Menu without broth 80 €
Winter in Kreuzberg: (from Devember)
homebaked bread and butter
jerusalem Artischoke / pickled Garlicflower
Salmon Trout / wild horseradish / beetroot
truffled chestnut soup/ Madeira / star anise
braised Shoukld of Beef / Balkan Aromes
icecream made of croatian peppercookie* Paprenjaci / spiced orange / almond Cake
5 course Menu 95 € 4 course Menu without Soup 80 €

Duck Menu (from Martinstag / 11. November)
Daily price for Ducks

homebaked bread and butter
confied thigh of Duck / truffled Winter Salads / Cowberry
Duck Broth mit with classical filler
Duck from the Oven / red Cabbage / Spätzle*Swabian noodles / Ducksauce
Variation of Apple/ Marzipan / Crumble
Menu from 80 € without duck-leg 60 €